I said I'd add some pics from
Lucketts Store
, and here they are. This is all I got, though. I felt weird bringing my camera in there like I was some kind of photojournalist, so, I took these pics with my phone's camera. All the rest were crap. But, you can see some of the inventory they have: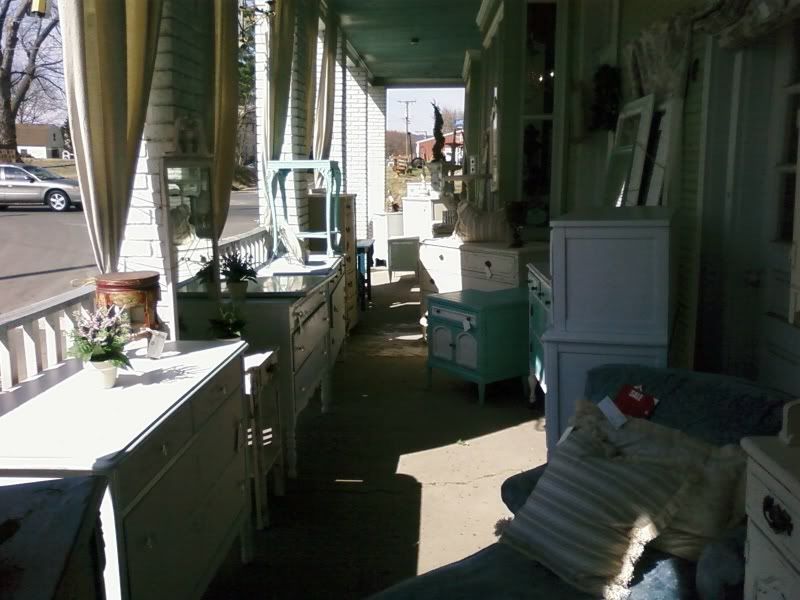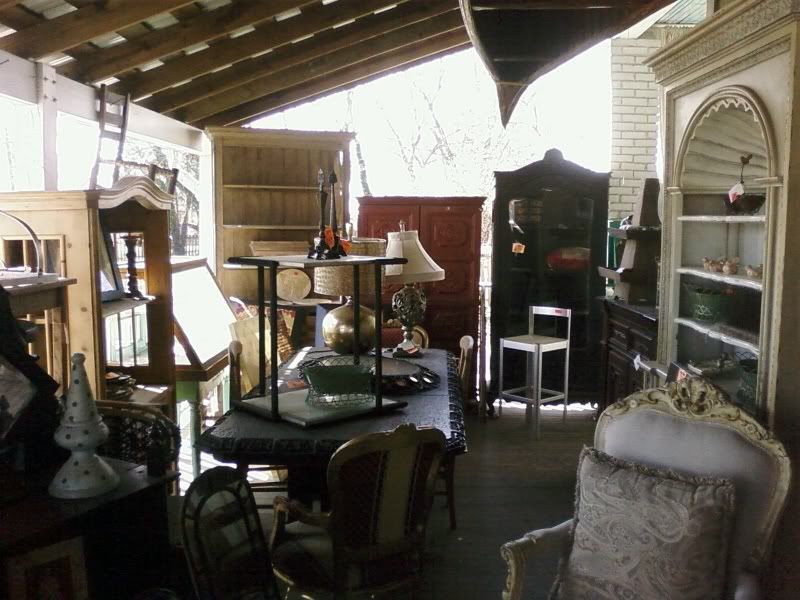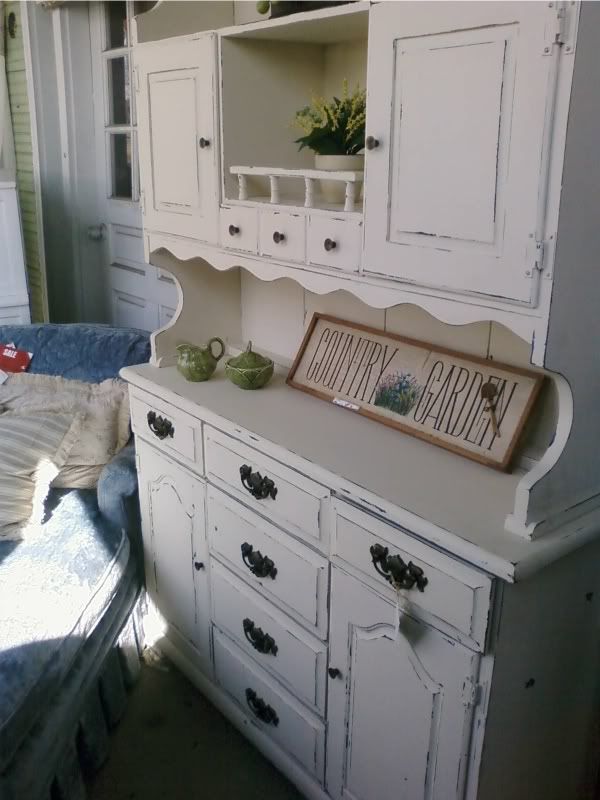 That hutch is only $425 or so, by the way. Me and TJ, one of MTB's main moving dudes, both thought it was a really good deal for such a nice piece.
Perhaps I should mention that I don't often go "antiquing" with my guy friends. Or by myself. Or with "girlfriends." We had to go to Lucketts Store for very manly reasons--the lifting and delivering of two GIGANTIC bookcases to McLean. It involved
heavy lifting
and
grunting
and
smashed fingers WITH BLOOD.
So what if we were excited about lovely home furnishings. You got a problem with that?